Our Story
CRS was founded in 2001 to provide tailored recruitment solutions across the UK's financial services sectors. We have grown to become one of the UK's leading specialist banking and finance recruiters. We operate from junior management to board level appointments, across UK and European markets.
We now work from two main UK offices in London and Manchester, employing dedicated specialists to support every principal finance function that the UK banking industry has to offer.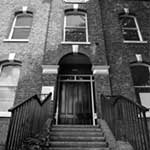 Diversity
CRS are committed to sourcing the finest talent to ensure business growth and performance for our clients. We recognise that each employee brings their own unique competencies, experiences, and characteristics to their work and we value such diversity in all our candidates. CRS strive to create an environment in which these differences fulfil the needs of our clients by providing a first class choice of candidates.
CRS excel in creating a valued partnership with our clients – a partnership we believe is strengthened through diversity. We have joined forces with our clients on a number of diversity initiatives to better understand how to create an inclusive workforce. Our capabilities include, but are not limited to:
• Women in Finance networking events
• Diversity Perception Survey
• Practical Guidelines
• Senior Leadership team presentation
• Candidate feedback
Contingent recruitment
With over 15 years of success within financial services recruitment CRS have built up an enviable database of more than 20,000 talented financial services professionals who are trusted clients, not just names and faces on social media. Our contingent recruitment service is based around the rigorous utilisation of all social media platforms and complemented hugely by a high quality referrals network developed over a long period of time
Advertised selection
CRS have the ability to manage large scale advertising campaigns on behalf of our clients, we can successfully utilise all the main UK job boards and multimedia platforms nationwide. We are also able to pre-screen high volumes of talent via our market leading virtual interviewing platform which can also combine with a "psychometric" test to provide a complete front-end vetting service.
Retained
Our specialist understanding of all our key markets enables us to complete high level, high impact assignments across the industry. We have built unrivalled networks in all our core markets which gives us access to some of the most senior leaders in the industry. Couple this with a large and long established database of key industry contacts gives us a huge edge when sourcing the very best talent out there.
Mapping
Our longevity and knowledge of our markets enables us to produce highly detailed and comprehensive mapping documents across all our core areas. These can be used in conjunction with our retained service but also as stand alone market intel documents. We can also provide detail around complimentary industries and sectors where the skills set required is transferable so giving you access to a much broader and variable talent pool
Jon is a friendly and knowledgeable consultant who took the time to match my skillset to a vacancy.
Great level of service received from Katie Nelson! Katie is assertive and friendly and takes the time to keep in contact. I've been impressed with the service provided- the interview prep before-hand was good and prepared me well for what I could expect.
I have been most impressed by the professionalism Katie Prince exhibited in arranging me an interview. She showed diligence, courtesy, consistency and support throughout.
Maria has been excellent throughout the process. I felt a genuine interest from Maria to help me identify the perfect role and would always recommend CRS.
Phil provided a great amount of clarity to the role and ensured I was prepared every step of the way. Never once were my questions unanswered. Could not have asked for better mentoring for this role.
Richard is very professional and passionate about putting the correct candidate with the correct company/position.
Serena has been excellent, very helpful and listened well when discussing the role in detail. She has been really helpful and efficient in every aspect of helping me.
Zoe has really gone the extra mile in helping me secure a new role, even calling me and dealing with e-mails when she was on maternity leave. She is an absolute credit to CRS and I would recommend her without hesitation.
Sophie is flawless. Outstanding level of service and a real desire to help the candidate succeed.